L.O.L. Surprise! Dolls Theme Party Ideas
Back in the day, we had model-like Barbies. Then came the gang of Bratz, along with cute Polly Pockets and a few quirky Lalaloopsies in between. These days, L.O.L. Surprise! are taking over our kids' dollhouses!
Short for Lil Outrageous Littles, LOL comes in a ball of surprise – literally! There's no way of knowing which LOL baby you'll get, but that's what made it undoubtedly popular among girls, so much so that it inspired Hailey's 7th birthday bash. With the creative team of Little Red Riding Hood at the helm, the fabulous fete was such a hit – no surprise there! Check out the snazzy snaps from Ren Faustino Photography below.
Decked out in shades of pinks and blues, the entrance was a great preview of what's in store for everyone. It's hard to miss the balloons and stereo speakers in baby pink, as well as the party LOL doll waiting happily by the door.

Take a step inside and be floored with all these delightful cute deets! Different LOL character standees filled the venue. A cute way to invite everyone to have fun and party in their fanciest outfits!

In true LOL style, the stage was absolutely shining! Queen Bee was such a scene-stealer, while baby pink balloons, stars, and stereo speakers gave the stage a playful vibe. Step back and you'll see two more LOLs flanking the sides – Madame Queen and Kitty Queen in their gloriousness! We love the "Unbox Me" quip – a nod to LOL's surprise balls.

Of course, each table had to feature at least one of the charming LOLs as the centerpiece. We spotted Glitter Queen and Fancy looking all pretty amidst balloons and a vase of fresh flowers.

Looks like Ysa's Bakers had a grand time making Hailey's birthday cake. Topped with a gigantic pink ribbon, it's a perfect representation of LOL's girlishness! Looks like Queen Bee has totally run over the three-tiered confection, and maybe tomorrow, the world? (Beyonce the OG, anyone?)

Aside from the delectable feast from M Catering, guests had the chance to sample a few snacks in between. For the sweet-toothed ones, they had their fill of finger-sized ice cream scoops from Thumbs Up. Others enjoyed a tub of flavored fries from Potato Corner, while some snacked on lip-smacking waffles from Belgian Waffles.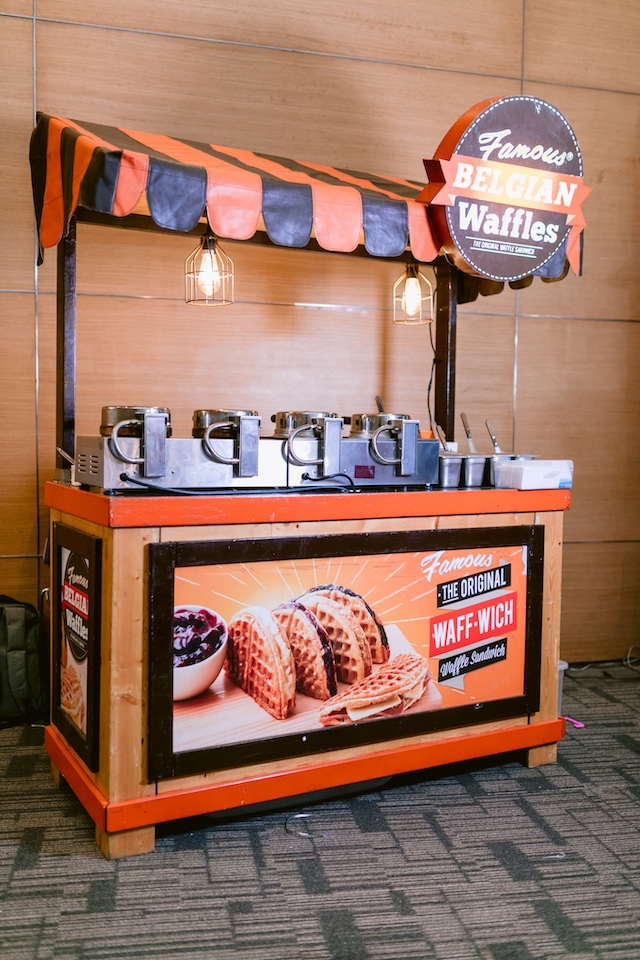 There was never a dull moment at Hailey's fun-filled fete. Winners get to take home a bunch of incredible prizes, and frankly speaking, it's a dizzying array of sorts! Colorful pens, LOL surprise eggs, knickknacks, and other toys were laid out like a feast, ready for the taking!

Ain't no LOL party is complete without a poppin' photowall! Strike a pose beside Cosmic Queen and her stereo speakers for a fun, glittering memento. Instead of a red carpet, there's a plush pink rug for an absolutely girly snapshot! Can't say we're not envious, tbh!

Hailey's little friends were given tokens of gratitude for coming and celebrating this special day. Each received an LOL bag filled with all the cool surprise loot we can think of!

Looks like Hailey had a great time celebrating her seventh birthday with friends and family. And must we say, she was a true-to-life LOL with her glittering ensemble! Overall, the party was a lil outrageously fun!


Suppliers who made it all happen:
Event Stylist: Little Red Riding Hood // Photo: Ren Faustino Photography // Video: Ripples of Life // Host: Joam Kish // Magician: Iankoy // Cake: Ysa's Bakers // Giveaways: Hello Rainbow Goodies for the bags / ERS Printing for the activity books // Inflatables: Calebs Inplaytafun // Birthday dress: Tiddletots // Photobooth: Xpressions Photobooth // Venue: Unilab Bayanihan Center