Marvel Thor Theme Party Ideas
Get ready to travel through the mythical Viking bifrost all the way to Asgard to celebrate little Thor's 1st birthday & baptism! Flourish & Frills definitely brought the thunder with their awesome styling to create the realm of the gods… the home and fortress of Thor's tribe, the Aesirs. Experience the action in this "Thor-rific" birthday bash with these rad shots by Everyday Sunday Studios.
Thor's family and close friends welcomed him to the Christian world in a quiet and very meaningful baptism that was held at St. Michael Archangel Parish.

After the baptism, guests were ushered in through an archway of white balloons that evoked the feeling of walking through clouds. A stand-up little Thor is brandishing his magical hammer, "Mjölnir", poised to take flight with its mystical power.

The stage was a Marvel-inspired setting that Thor and Ragnarok comic fans will love – a "Thor" backdrop of thunderbolts, a golden gyroscope and little Thor's awesome cake at the center.

Mighty Odin! What a delicious treat! With a rumble of thunder from high above and a sudden zap of fiery white lighting, the gods of Asgard seem to have conjured a fun, two-layered cake with fondant figures of Loki in the first layer, standing next to the mystical eternal flame, Odin in the second layer and the mighty Thor as cake topper.

As if the cake wasn't enough, Thor's guests felt the magical power of Odin with these chocolate cupcakes, all topped with chocolate-butter frosting and garnished with detailed fondant figures of the Asgard king and princes, and Thor's hammer with its embossed triquetra symbol!

Guests of Thor did not go home empty-handed. Guests were given these sweet giveaways from Cakes in a jar!

What wonders will our young Thor perform? What good deeds shall he do in the future that awaits? The hero in him will awe and inspire like the mighty Asgard prince to whom he was named after. With the care & support of such loving parents, we can look forward to this.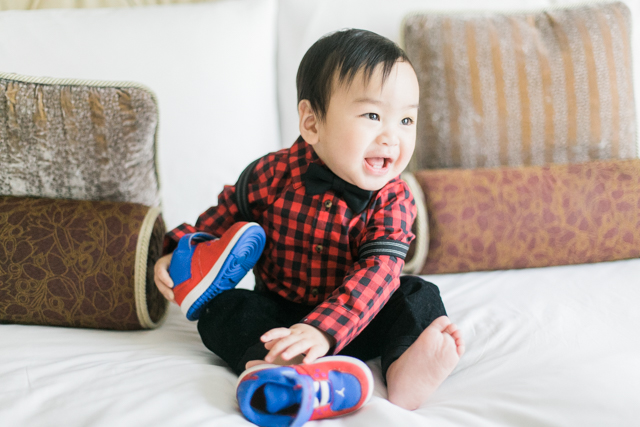 Vendors who made it all happen:
Stylist: Flourish and Frills // Photo: Everyday Sunday Studios // Cake and cupcakes: Cottontail Cake Studio // Souvenirs: Ms. M's Cake in jar