Ah, Spring. The wonderful display of colors from Mother Nature at its finest, who can resist such beauty? While we don't have spring (season) here in the Philippines, I don't see why we can't enjoy its beauty. So when Atty. Chelsea sent little J's party, I was quite intrigue on how they managed to pull it off. Mixing lots of colors and different fun elements, Julissa's Spring Picnic themed party is bound to be lots of fun.

Who says that picnics should only be held outdoors? They couldn't have any of those sunbeams and the whole garden shebang inside so as a substitute, they created their very own spring picnic setup to the venue to add some cheeriness to Julissa's fun birthday bash. To complete the look they got loads of picnic essentials as part of their stage setup.

Their table centerpieces consist of bottles, baskets, fruits and pinwheels for a hefty dose of picnic vibe. They also showcased some of Julissa's adorable photos to sprinkle more loveliness to their setup.

See Julissa's sweet treats spread, it's oozing with so much fun and yumminess. I don't know about you, but these colorful sweets make me smile. Being a sugar-holic that I am, these sweet treats just have a special place in me.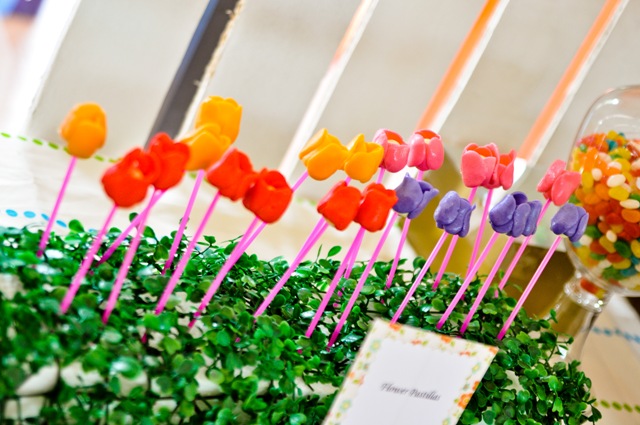 Perfect for any picnic party, care for some lemonade? Their lemonade stand provided cool refreshments to all their special guests.

Next up, Julissa's baby corner. Featuring some of Julissa's favorites and fun facts, everything was wonderfully set in this cart.

Here are some fun activities and knickknacks for Julissa's little guests to enjoy. They gave away some live plants with paper baskets filled with more sweet treats.

See pretty little Julissa together with her equally beautiful fambam.

Vendor listing and reference:
Venue: Amistosa
Event stylist and Caterer: Queensland Catering and Events
Photos: LimPhots Photography
Cake & cupcakes: Cupcake Mill
DIY cupcake booth, desserts, & giveaways: Hearty Sweets & Treats
Toys for the prizes and giveaways: Jioestine's Partyshoppe
Host/Magician: Butch Gonzales
Candies: Joshua Gummies