It's a rub-a-dub-dub afternoon for lovely mommy Jenna, as family and friends gathered to celebrate the highly anticipated arrival of her baby boy. To make this special event spiffier, an adorable little guest was incorporated as the theme. It's a yellow rubber ducky-themed baby shower! With ducky as its name, and versatility as its game, this baby theme is perfect for either a baby girl or a baby boy. And you can bet your bottom penny that either one would be charming as it can get. Pinknotized Candy Buffet & Party Styling did a superb job in dressing up the affair. Blue and yellow hues were used along with tons of yellow rubber ducks. Charming key pieces were also peppered here and there. But what I liked the most in this event was that it was set alfresco!
Why don't we take a peek at this delightful baby shower through the lens of Little J Photography?

Oozing with charming details, I love these tabletops to bits! Fresh yellow flowers in mason jars, minute wooden blocks, and cute rubber duckies paddling in a fishbowl. Plus, the vibrant greens surrounding the set-up. I wouldn't be surprised if guests lingered by these tables long after the party has ended.

In lieu of the traditional edible cake, diaper cake has now become a staple in baby showers. Expectant moms also need to have their sweet tooth in check, so the scrumptious tower of sweetness may have to take a backseat in some welcome parties. However, it is still no excuse not to have a cake. After all, a party without a cake is just a meeting, right? Whoever thought of diaper cake is a true genius. Yes, nothing beats the real thing. But if the substitute is this cute, then I don't see why anyone would mind at all!

Let's waddle over to the desserts station and bathe in all of its sweet charm! Honeycomb balls, paper medallions and pompoms provided an eyeful of a background. True to the theme, rubber duckies were strewn all over the place. These cuties were used as cupcake toppers, lid accents for cakes in jars, and overall decoration. The diaper cake was definitely the highlight, but the charming baby carriage was also noteworthy. And no, I haven't even started yet with the food! All those mouth-watering treats! I am (rhetorically) drooling over that meringue tower!

Mommy Jenna is a picture of pure bliss! The whole family is visibly excited for the arrival of the new baby!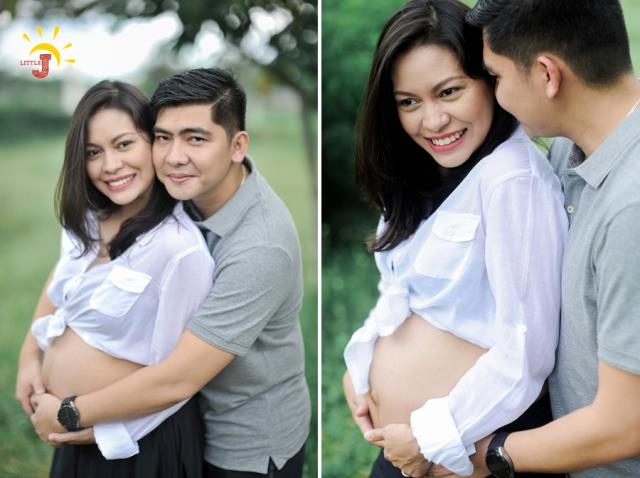 Congratulations and wishing you all the best with your new bundle of joy.


Vendors who made it all happen:
Event stylist: Pinknotized Candy Buffet & Party Styling // Photo coverage: Little J photography // Event planner: Eventee Party Planner