Oh-wee! Looks like the most loved British pig family is in town! I've been waiting for this theme for so long and they're finally here. Thanks to our friends from the NY Giftworks for bringing Peppa Pig and her whole gang to grace our little Gabbie's 2nd birthday party. The event place was set-up with colorful pastel which is perfect for a princess. Peppered with tons of cute details, every nook and cranny looks absolutely adorbs! I know you can't wait to take a look, so here it is!
Gabbie's friends and relatives were welcomed by a toddler-sized Peppa printout; complimented by a tree standee with colorful flowers. There's also a white wooden fence which gives out the illusion that you're about to enter the Pig's family yard. Very girly-iiish.

The main area looks Peppa Pig cartoon-y awesome! It was jam-packed with Gabbie's collectibles. There's even a blown up photo of Gabbie, an area for her giveaways, a table with all the sweet yummy-ness, and a cute mini table and chairs where the kids could have their perfect photo–op.

Simplicity is the key. The table centerpieces were simple, yet very cute. Some tables were graced with a mini stuff-toy of Daddy Pig riding his bicycle; while some by Peppa sitting outside a mini version of the Pig's house.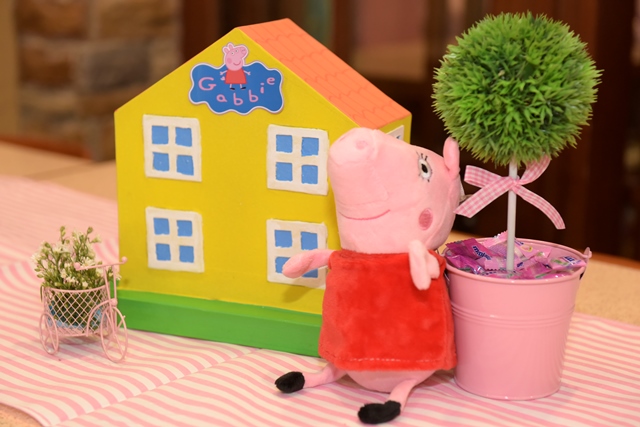 Sweet Creations by Mums made the perfect cake for our birthday girl. The three-layered cake was designed intricately with Peppa and her entire family. Daddy Pig and George were both on the first layer enjoying the sun; while Peppa and Mommy Pig were added as cake toppers, both seems to be enjoying a picnic. I'm pretty sure that this one tastes as good as it looks.

And when I thought that the cake was enough, here comes another table meant for those with sweet tooth like me. This dessert spread was an absolute gem to the eye! There are cupcakes on a wheel! Biscuits and cupcakes with cute Peppa theme toppers, there's pink marshmallows, rice pops, and many more! Definitely pure heaven, guys!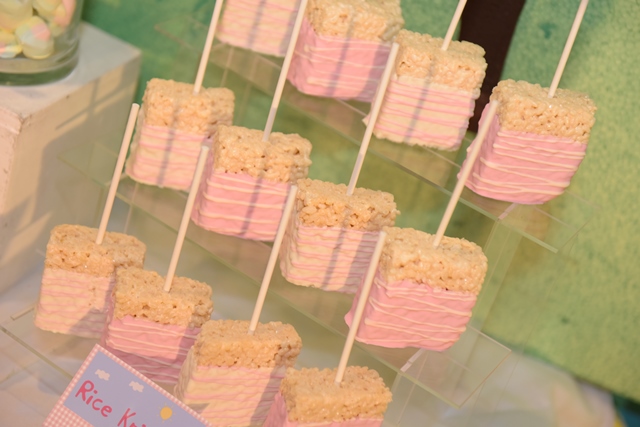 Of course, it won't be a kiddie party without some games and awesome prizes. Kids went wild as they try their luck and grab these prizes that Gabbie prepared for her friends. From cool tumblers, to lunch boxes, chess board, pen cases, and many more! Look so fun!

And lastly, here's what Gabbie chose to give out to her guests who joined her in celebrating her 2nd birthday. What else to give out but these cute mini stuff toys of Peppa and a mini pillow with a cheeky smiling face of Gabbie. Personalized ecobags and tumblers were also handed out to Gabbie's special guests. Cheers!


Vendors who made it all happen:
Venue Setup/Decor: NY Giftwotks Online Party Shop // Peppa Pig Mascot, Roaming Photo Frame and Pillow Souvenirs: MyPartyPh // Onsite Tumbler Printing: DigiGiftsPh // Cakes and pastries: Sweet creations by mums // Host/Magician: Jojo Perez