Celebrating Christmas on a Whole New Level: Different Traditions around the World and How It Can Be Your Next Christmas Party Idea
When I hear the word Christmas, all I think of is, either a Christmas tree or Christmas ornaments. So, I thought, maybe Christmas is being celebrated around the world the same way as we normally do here in the Philippines? Or, not!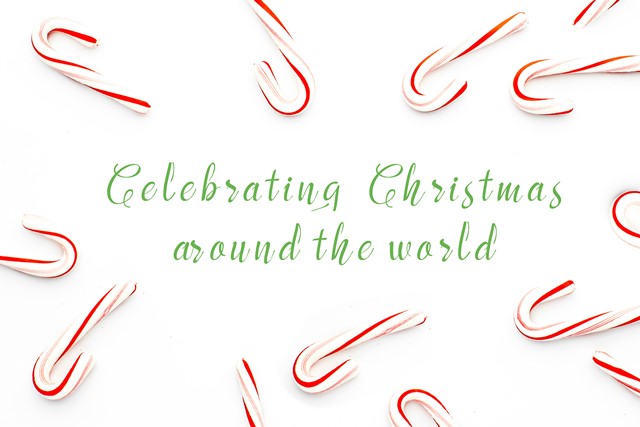 Imagine celebrating it out of the ordinary – something out-of-the-box. Exciting isn't it? The dilemma here is, how can we make our Christmas party unique? Here's a list of five most unique Christmas traditions from all over the world:
1. Philippines
Do we need to look further? When you say, "Pasko sa Pinas," it means four months of solid and legit celebration. In the Philippines, the Christmas spirit starts on the first "Ber" month – September – and ends every first Sunday of January (talking about loooooong Christmas, eh?). Everyone is excited to hear Christmas carols while strolling around the mall, or even at the park! Philippines, also, is celebrating Misa de Gallo or in Filipino, "Simbang Gabi" with Puto Bumbong (Philippines' counterpart for hotcakes). A little bit of bonus is, when you complete the nine consecutive nights of the mass, whatever prayer/wish you have, it will be yours in just a nick of time.
How to celebrate Christmas the Filipino way? Here's what you can do:
1. As early as September, you can put up Christmas lights all over your office/house. You can add Christmas ornaments every week and, by November, you can already prop up your Christmas tree!
2. After propping up your Christmas tree, you can start preparing for a Christmas Carol contest or a "Parol" (a framed lighted star lantern) making contest.
3. By December, you can have Noche Buena (an open house dinner) while doing Christmas carol with your friends and neighbors.
4. Filipinos really love to sing so, to experience Christmas in the most Filipino way, grab that mic and sing away the night!
Look how lovely these Parols are!

Image from:
here
2. Ukraine
While the Philippines celebrate Christmas every December 25th, Ukraine, on the other hand, celebrate it every January 7th because unlike every main Orthodox Church, Ukraine follows the old "Julian" calendar. They don't eat the main Christmas meal called, "Sviata Vecheria" until the first star in the sky is seen which represents the journey of the Western men to find Jesus. Ukrainians also loves singing Christmas carols just like everybody else, but they forego the traditional tinsel and baubles as decorations with artificial spider webs as good luck. Weird? No. Just merely unique!
How to celebrate Christmas the Ukrainian way? Here's what you can do:
1. Prep up your Christmas trees with artificial spider webs for good luck.
2. You can also wait for the first star in the sky before you start your dinner or, you can have an alternative light that will serve as your alternative star and start your dinner, anytime.
3. Do not forget to sing their carol, Koliadky, while carrying brightly coloured stars on poles.
Here's a traditional Ukrainian parade every Christmas,

And, a very unique Christmas tree minus the baubles!
Image from:
here
and
here
3. Estonia
Christmas is one of the most important Holidays celebrated in Estonia. And, it has a double meaning: first, it is marking of Christ's birth. Second, it marks the whole period of mid-winter Holidays. It is being celebrated between December 25th and 27th. One of the most important widespread Estonian peasant traditions is, bringing home a Christmas straw crown – imitating church chandeliers. The second most important tradition is, taking a bath in the sauna that is very similar to the same habit on Midsummer's Eve. Christmas Eve is also the most sacred time of the season and often characterized by fortune telling. Christmas food had to remain on the table (as part of the cult of the ancestors) and the fire burning in the fireplace (probably as sun worship) for the whole night.
So, if ever you get up in the middle of the night, no need to worry for the food has already been served!
How to celebrate Christmas the Estonian way? Here's what you can do:
1. You can make your own Christmas straw crowns.
2. Celebrate and dressed up in your sauna-ready attire.
3. Since Estonia is located in the EU, you can also have a white Christmas theme.
4. You can also do a fortune telling game.
Looking good with sauna-ready attire?

Have this beautiful straw crown light up your home!
Image from Daily Mail aand Pinterest
4. Italy
One of the most important traditions in celebrating Christmas in Italy is the "Nativity Crib Scene," and having it in your own home became popular in the 16th century up to this day. Nativity Scene is also the same with the Philippines' "Belen" and the baby Jesus' figure has yet to appear until 24th of December. Italians also do not eat meat on Christmas Eve, but instead, seafood meal is being served.
Epiphany is being observed by most Italian children because they believe that an old lady called, "Befana" (a friendly witch) brings presents for them – move over Santa! Children put stockings up in their fireplace for Befana to fill it.
How to celebrate Christmas the Italian way? Here's what you can do:
1. Prep up your venue with a Nativity Scene and dress up like the Three Kings.
2. You can assign someone to be the Befana. And, before your Christmas party, everyone will get a treat!
3. Serve seafood as your meal and devour it while a Christmas music is playing on the background.
A beautiful view of the Nativity Scene.

Or, dressed a Befana and give kids a treat!
Image from:
here
and
here
5. Venezuela
Fireworks show are very popular in Venezuela so, if you're looking for a colorful Christmas theme, Venezuelan's has it. They also celebrate it with "Gaita" music from a folk music from Zulia state that is played on several instruments including "Cuatro," "Tambora" and a "Furro." Venezuelans serve, "Hallacas" that is a mixture of beef, pork, chicken, capers, raisins and olives wrapped in maize and plantain leaves tied up with string into a parcel and then boiled or steamed afterwards. What makes their Christmas more unique is that Venezuelan's use roller skates to attend the early morning mass from the 16th of December through the 25th; the roads are even closed to keep the people safe! How rock and roll is that, right?
How to celebrate Christmas the Italian way? Here's what you can do:
1. You can dress up as skater boys and girls on the day of your Christmas party.
2. Colorfully decorate your venue and if it's within your budget, why not have a fireworks display!
3. Serve "Hallacas" as your meal while "Gaita" is playing on the background.
4. And, be a Venezuelan for a night!
Celebrating Christmas in Venezuela is a lot more interesting and awesome!

Make you tummy full by eating these deliciously looking Hallacas.

We celebrate Christmas in different ways around the globe but we should never forget that above these traditions, we are all commemorating the birth of Jesus Christ and a day with our loved ones! Now, go and plan your Christmas with these unique themes and make it a day to be fully remembered!
Sources:
http://www.liligo.co.uk/travel-magazine/5-strange-christmas-traditions-from-around-the-world-4544.html
http://www.lifehack.org/articles/featured/how-to-take-christmas-to-a-whole-new-level.html
http://estonia.eu/about-estonia/culture-a-science/christmas-customs-in-estonia.html
http://www.whychristmas.com/cultures/venezuela.shtml
http://www.huffingtonpost.com/2013/12/24/world-christmas-tradition_n_4479333.html